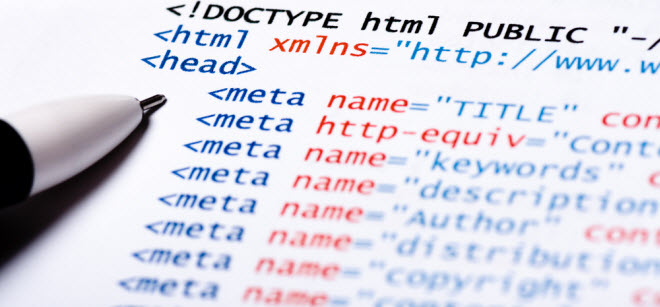 6 Mistakes to Avoid when Writing your Meta Description
posted by:

kranthi

No Comments
Meta Description is HTML tag of 160 characters snippet which is used to give brief information about a web page's content. Meta Description Tags does not optimise Search Engine Rankings (SERs), but play a very important role in gaining Click through Rate (CTR). In other words, these Meta Description helps as a conversion factor to gain audience rather than working as a ranking factor.

YOU NEED TO KEEP IN MIND FEW MISTAKES WHICH PEOPLE USUALLY MAKE WHILE WRITING META DESCRIPTIONS.
1. STOP MAKING DUPLICATE META DESCRIPTIONS
Meta Descriptions act as a "pitch" in Search Engine Result Pages (SERPs), and must contain content different from what page contains. It is advised to use unique Meta Descriptions for homepages, category and top-performing pages.
If one didn't have time to write Meta Description for every pages, then he/she can rely on GOOGLE to generate them by putting relevant parts of page content to feature the snippet.
Meta Description should not be same for each page, this results in rank drops in web search.
Meta Description should not contain content that is not related to page.
It should give a brief idea of what you are offering to your users.
2. NEVER BRAG WHILE WRITING YOUR META DESCRIPTION
Never ever brag while writing Meta Description, this really results in downfall of your visiting audience on page. Here, I mean by bragging is that you should not consider talking about other brands or companies (e.g- Pepsi writing about bad products of Coke or Nokia writing about Samsung) in Meta Description, rather than talking about your products. Since, Meta Description is the first impression a person have about your product, so try to keep it focussed on your products rather than talking bad things about others.
3. GETTING OBSESSED ABOUT NUMBER OF CHARACTERS.
SEO specialists generally suggests to keep characters in Meta Description around 150-160 words. But with an update from GOOGLE in 2017, the length of Meta Description has been increased to300 words. It is actually pixels rather than characters that matters and length for Meta description for a desktop PC is 1,750px (Before of uptade in December, it was 920px). There is this tool that shows preview of Meta Description length in both characters and pixels which makes it easy to write any text whithout concentrating only on no, of characters.
4. NEVER FORGET OF USING KEYWORDS.
Keywords are very important while writing Meta Descriptions of a page and so you must ensure to never forget to put quality keywords that people are usually searching for and this should must be relevant to the page content. The keywords in Meta Description tempts the user to click the page link, which in turn will increase CTR.
5. NOT SETTING STRUCTURED DATA
Setting up structured data is much easier as it looks at very first sight. According to a report, About 60% of big companies don't uses structured data setup for their pages. Hence using structured data setup increases a pretty good chance to stand out of crowd.
Setting structured data with meta descriptions surely going to help in SERPs. These are used to make your company more attractive by using reviews of website, logos or company information.
By using Google guidelines of setting up structured data, you can make a high-quality meta descriptions.
6. AVOID WRITING BORING AND UNIMPRESSIVE DESCRIPTIONS
Boring and unimpressive description makes a bad impression of your webpage.
So, it is advised to write meta descriptions in a way which is very much convincing while reading.
Here are few tips to write creative and imressivemeta descriptions.
Avoid too much keyword stuffing while writing meta descriptions. Since, this doesn't improve rankings, but too much uses of keywords will make it unimpressive for readers and there's a pretty good chance that they will not click on page.
Use questions related to your content in meta descriptions to make customer curious of what you are offering to them.
Use numbers, letters, comas, emojis etc. in meta description to drive customer to your webpage.