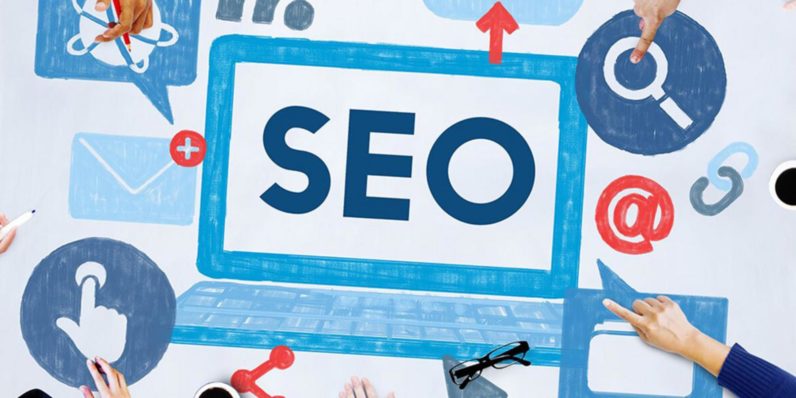 Basics of SEO: What it is and Effective Strategies you can Implement Today
posted by:

kranthi

No Comments
Search Engine Optimization (SEO) is the processes of using all the methods which can improve the visibility (link building, social media marketing) of the website on search engine result pages(SERPs) like Google, Yahoo Search, and Microsoft Bing. Here, visibility means that at what rank your site would appear in organic search results.
SEO is an art and science of optimizing your website according to user's need and to understand that the minimal cost of time given to improve SEO could result in potential rewards such as increased traffic, high rank in search engines etc.
BASICS OF SEO
SEO is not much-complicated process, it is just an extension of traditional marketing. It is very much important for individuals or business to learn SEO as it makes up one-third traffic to company websites, much more than what social marketing and paid advertisements combined make.
For successful SEO it is important to understand algorithms of search engines, but usually, these search engines keep on updating frequently and Google counters more than 200+ factors while ranking a website.
SO RATHER THAN UNDERSTANDING SEARCH ENGINES, IT IS IMPORTANT TO UNDERSTAND BASICS OF SEO:
1. MARKET RESEARCH
Market research is important to understand which type of website are holding top positions on Search Engine Result Pages (SERPs) in your field of business.
If government pages, media, and college institution websites are ranked top positions then it will be hard to compete for these websites. Contrary to this, if top positions are ruled by average start-up websites, then it will not much be hard to compete.
Using SEO for Firefox with Firefox browser, one can see many things like site age, Google page rank, inbound link account etc and many other marketing data points.
2. KEYWORD RESEARCH
Keywords are the terms that people are really looking for on search engines like Google and it really needs to be optimized for better results. Apart from adding keywords that you think are important, it is also important to ask customers what keywords are they looking for while searching on search engines and optimize your keywords according to it.
Thus, it is important to understand following things:
What are consumers interested in?
What problems are they facing?
What languages are they using for searching results?
On the basis of answers, one can prepare basic keyword lists to increase search volume and lead competitive markets around. Moreover, you can also use Google's own keyword or Uber suggests and WordStream's keyword tool.SEM Rush is a competitive keyword tool that is used to see what terms competitors are ranking for.
3. ON PAGE OPTIMIZATION
On Page Optimization is the process of optimizing webpage in a way that attracts consumers and increases traffic of the website.
The critical elements of web pages that are optimized to drive search engine traffic to a website are as follows:
The title tag appears at top of the browser and is populated by page's source code in a meta tag. The length of title tag should be in between 55-60 character and modifiers can be included in title tags if one wants it in a compelling way.
Meta Description is HTML tag of 160 characters snippet which is used to give brief information about a web page's content. Meta Description Tags does not optimise Search Engine Rankings (SERs), but play a very important role in gaining Click through Rate (CTR).
Alt attributes is an HTML element which allows putting an alternative information if the user can't view it. It is not necessary to keyword stuffing into Alt attributes, just try to give accurate information about images. Alt attributes will help search engines to understand what your website is all about and improve your ranking.
EFFECTIVE STRATEGIES FOR SEO THAT CAN BE IMPLEMENTED TODAY:
Using obsolete SEO technique is not recommended for anyone as it doesn't help much to boost traffic of the website.
Let's enlist some effective strategies that can be implemented today:
Improve engagements to improve rankings.
Make your existing pages longer.
Focus on YouTube SEO.
Improve sit speed.
Focus on topics instead of keywords.
Build backlinks.
Reporting and analytics.
Technical optimization.
Local SEO and listings.
Guest posting.
and many more…