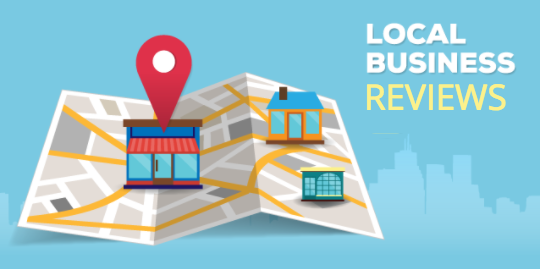 How to Win Digital and Real World Business with Local Reviews
posted by:

kranthi

No Comments
Marketing a local business today is harder than ever for two primary reasons: trust and context. The nature of consumer trust now overwhelmingly favours peer-to-peer feedback and content -especially online reviews. Studies show that consumers now trust information from other consumers more than any other source of information, including aunts, mothers, and friends. Reviews play a key role in search marketing in today's market and consumers rely on ratings and reviews to make purchase decisions and even search engine optimises their web page on basis of highest ratings and reviews.
Local reviews can generate a lot of sells of your product and help you to generate a lot of traffic and conversion rate on the website.
Local reviews improve consumer's perception and create a better brand reputation.
The feedback in reviews helps to strategies your business.
Local reviews increase traffic and conversion rates by 153%.
These strategies listed below will help to win digital and real-world business with reviews:-
1. USING RIGHT REVIEW WEBSITES
While creating a review acquisition strategy, it is very much important to understand which review website will best suit your product.
To know which website is most suitable to grow your business, simply visit Google and type "Industry + Reviews". The topmost sites suitable for your industry will appear on the first page and to review your product, select any one of them.
While selecting a review website one should keep in mind that some websites keep reviews hold to their own site while some also syndicate it to other search engines.
So, it is better to select review website which transfers your product's reviews to other sources to gain business.
2. ENCOURAGING USERS FOR REVIEWS.
When any customers buy a product from your store either by online or offline, you can ask them to leave a review of your feedback on the website. With an increase in quantity and quality reviews, your business will start to dominate the market.
For keeping review data in a structured manner, Google reviews data type can be used which recommend following general guidelines that a review markup should follow.
Business owners can use an automated email system which sends an auto-generated mail to invite customers who buy products from store to share their experience.
3. CREATING A BETTER INTERFACE FOR CONSUMERS TO REVIEW ONLINE
It is very important to keep a better interface to make it easy for customers to review the product on e-commerce site. The interface followed by most of E-commerce website is very much similar to Amazon and Flipkart which uses a star-rating system along with reviews.
While reviewing the business on Google, few instructions are needed to be followed which can be provided by owner via an awesome tool "Review Handout Generator".
4. DEALING WITH NEGATIVE REVIEWS OR COMPLAINTS
Negative reviews can prove as a kiss of death for a business either it be a digital or real world.
A misleading or a negative review affect other consumers and so it is required to respond to these reviews within 24 hours and engage with customers to solve their issues.
These are main benefits of giving an immediate response to customer's reviews:
Businesses are 68% more likely to raise their business who give an immediate response to all reviews.
Immediate response builds trust among consumers and creates a better environment for future business.
Brands who give immediate respond to reviews are more likely to receive a recommendation from consumers as more as 16%.
CONCLUSION:
With shifting sands of consumer behavior towards online ratings and reviews have disrupted traditional local search and marketing reviews by introducing the complexity of peer – to –peer feedback platforms.
There is need to be an analysis of three levels of reviews i.e.
Brand Reviews(Impact Reputation)
Product Review (Impact Demand)
Location Review (Impact Behavior)
So it is important to meet customer's appetite in growing market to get the positive review of your product and making a strong grip in digital and real-world business.